When it comes to promoting your brand on Facebook and increasing your followership, most marketers invest money on Facebook advertisements or Buy Facebook Page Likes. Advertising on Facebook has various benefits. It can help you spread awareness of your business to new audiences, increase traffic to your page as well as website and deliver content to your target demographics.
Campaign Placement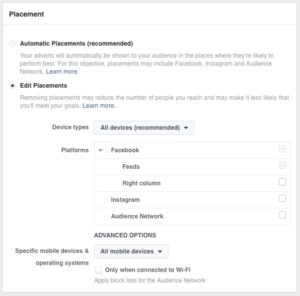 The different placement options that Facebook that offers perform very differently and it is important to keep an eye on how well each ad copy is doing. This will help you determine where to invest your money for better results. For instance, when optimizing for clicks, you should spend most of your budget on mobile or audience network since they have the most effective CPC, but these placements usually do not have the best overall performance.
Also Read: B2B Marketing with Facebook Ads
Targeted Product Ads
Facebook products ads enable brands to upload their whole range of products while creating separate campaign for each product. Also, advertisers can let the platform choose the target audience automatically to show the relevant product to a specific user. It is possible to target customers based on various stages of their customer journey; for instance, you can target users who have previously had business with you, or users who have visited your website.
Custom Audience tools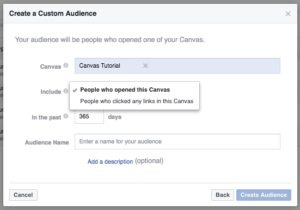 This tool allows you to create multiple audiences based on their behavior on your brand's website, such as the amount of time passed since their last visit or the web pages that they visited. Moreover, advertisers can also target customers based on their purchase history. For instance, if a particular user has bought shoes from a retailer, they are more likely to see advertisements about accessories.
A/B testing for ads
It is vital to test different formats of Facebook adverts to improve their performance. The copy of each sponsored post, call-to-action buttons and images associated with them can be altered a bit to determine their effects on the conversion rates. Facebook' s a/b testing helps advertisers manage sets of experiments with several factors and see outcomes with different conditions. When testing ads, brands do not need to the change the content of the ad, instead they can only alter the demographics of the audience that sees it. This enables them to see how the ad will perform when targeted to users belonging to specific age or gender categories.
Updated on