Do you know that 98% of the visitors do not purchase from a brand right away? This is why it is important to re-target the visitors, convince them to convert and establish a better relationship with them. Facebook re-targeting is one of the best ways to re-engage the existing visitors who visit the site but leave it without converting. As part of the re-targeting campaign, you can show these people customized advertisements and make them your loyal customers. Also, if you are looking for fans for your Facebook page, you can Buy Facebook Page Likes.
Lead Magnets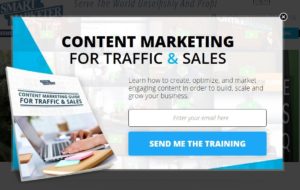 Considering the risks associated with the internet and online activities, many of your website visitors will be hesitant to share their personal information with your company, even if they trust your brand. However, you can use a lead magnet to persuade your audience. A lead magnet could be some content resource that your prospects will find valuable enough to give their email address to access it. Some commonly used lead magnet ideas include:
Discount: If you are running an online shop and want to convert your first-time visitors into customers and leads, then you can offer them special discounts in exchange for their email address.
E-book: You can identify the common pain point of your targeted audience and help them solve it by providing an e-book.
Email course: This focuses on repurposing the existing content and offering it as an email course.
Also Read: Using Facebook Groups for Business
Converting Landing Pages
Collecting user's information through a website is more difficult than through a landing page. This is because websites are meant for a browsing experience and do not focus on a particular message. On the other hand, landing pages primarily focus on a single offer and can dedicate themselves to a specific lead magnet. Instead of driving traffic to certain webpages of the site, you can use landing pages that enable you to optimize the page by using the same message as in the ads.
Facebook Pixel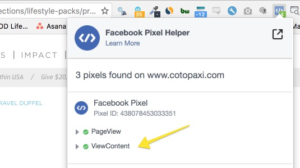 A Facebook Pixel allows you to track cookies on your visitors' browser. You can embed the Pixel on your website to see to obtain information about your visitors. When Facebook identifies the cookie, this will help create customized ads for customers. This means that you can either target all of visitors and show them a general ad, or you target only those people who have visited a specific webpage, like pricing or products page and create a customized discount or promotional offer ad for them. In addition to this, you can also target users who have not engaged with your campaign previously. You can show these people a customized ad to convince them to submit their information now.
Updated on